Is Facebook No Longer Viable for Small Business?
October 11, 2016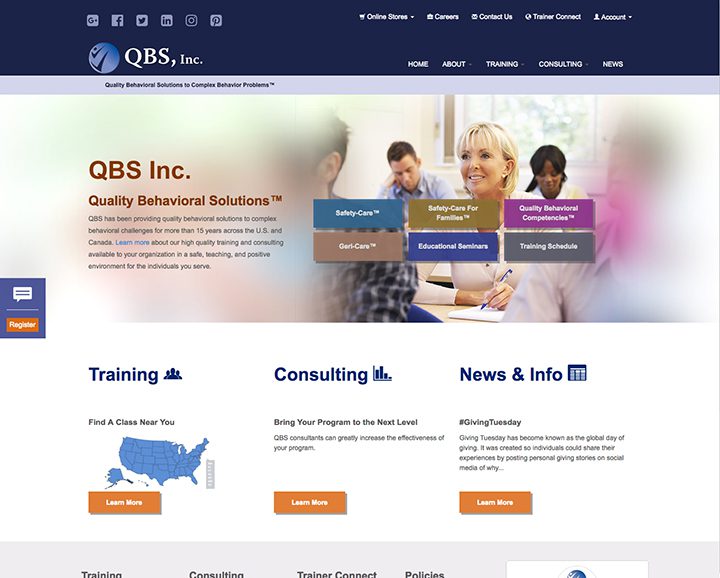 New Website Launch – QBSCompanies.com
January 11, 2017
5 Signs It May Be Time for a Website Update
#1 – Is your website "Mobile-Friendly"?
Approximately 30-40% of your site visitors are viewing your website using a mobile device. A mobile-friendly website – also known as "responsive" – is a website that reconfigures itself to the device is it being viewed on. In April of 2015, Google launched what is referred to as "Mobilegeddon". Google's new mobile search algorithm now prioritizes mobile-friendly sites over those that are not mobile-friendly. Unfortunately, sites that are not mobile-friendly are being pushed back into the search rankings behind those that are mobile-friendly.
A mobile-friendly site also improves the site visitors' experience making it easier to read and navigate. In December of 2015, we relaunched FireStormGraphix.com on a new mobile-friendly platform. The website saw its online sales double upon launch.

#2 – Is your website showing up in the search?
As mentioned above, a mobile-friendly site will go a long way to improving your search engine presence. However, a properly coded and structured website geared to your target keywords is a crucial part of Search Engine Optimization (SEO). A newer SEO centric website with improved code that abides by Google standards will make a substantial improvement in your search visibility. The above mentioned FireStormGraphix.com also saw over a 100% increase is search visibility through Google.

#3 – Are you getting inquiries/referrals through your website?
A tell-tale sign that your website interface may not be as effective as it can be is little or no inquiries or low conversion rates. There are new standards in web design that are geared to increasing the number of website contacts for both desktop and mobile applications.

#4 – Is your website design easy to use and navigate?
Today's graphical user interface standards are dramatically different than they were just 5 years ago. More engaging design combined with ease of use results in more time spent on your site – leading to higher contact and conversion rates. There are also a number of features that we utilize to increase site inquiries and sales – everything from our famous "short-form visibility" to exigent popups.

#5 – Can you easily edit and manage your own on-page content?
Do you have to call your "Web Guy" to make simple website edits? Every site we develop empowers our clients to manage and take control of their own website with a simple and easy to use content management system. Of course, we are always here if you need us.