Website
Development
---
We entered the world of website development back when it was still in its infancy. To put it into perspective, we got in during the days of dial-up and brochureware. Dial-up harkens the days of AOL, and the oft said phrase, "You've Got Mail." Brochureware was when companies did little more than take their printed brochures and translated them directly to the web without taking advantage of the possibilities offered by the new medium. We were in business when the dot.com bubble burst, too. It wasn't pretty, but we got through it, because we knew the Internet was going to be big, real big. And to be part of it, we knew we had to be smart, real smart. Our desire to learn and grow got us through Web 1.0 and Web 2.0, and has us making the most of today's social & mobile media revolution.
We make the web work for you.
Companies eager to use the Internet to grow their businesses find in Lachance Web Design, LLC a creative and technical force they can count on to help them take full advantage of being online. Today, we work hard to keep our clients up to date on the very latest website empowering technologies, including robust content management systems (CMS). The one we love and recommend to most clients is WordPress. It lets smaller businesses scale up their web presence quickly. And, thanks to its selection of templates and plugins, WordPress also makes sense for more sophisticated users. Whether it's WordPress or another development platform, you can be confident that we'll build a website that'll do everything you want and need it to do. And then some.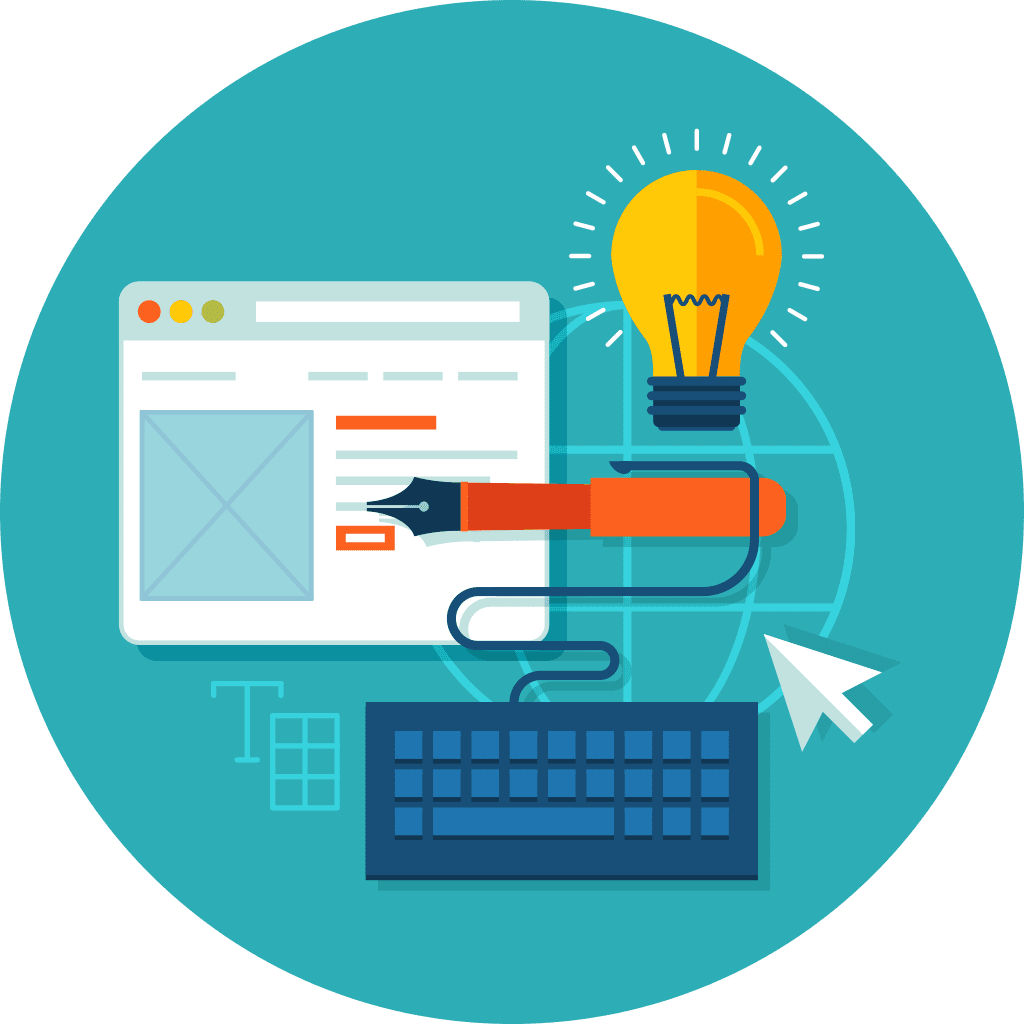 Step One – Research
You can't get to where you need to be without first going here. By here, we mean research. After all, research is the first step in developing a hardworking website; one that'll competitively position your business against your competition.
We start by determining the objective of your website. We interview you to come to a greater understanding of your business and how a website can help you be more successful. We also examine your competitors to learn all we can about them, and we put that knowledge to work to help you. In addition, we analyze your current web presence, making note of both its strengths and weaknesses.
The final stage of our research has us exploring and identifying what are the most important and relevant search terms relative to your business. That way, when we begin designing (the next step in our process) your website, you'll be able to achieve maximum visibility with your target audience.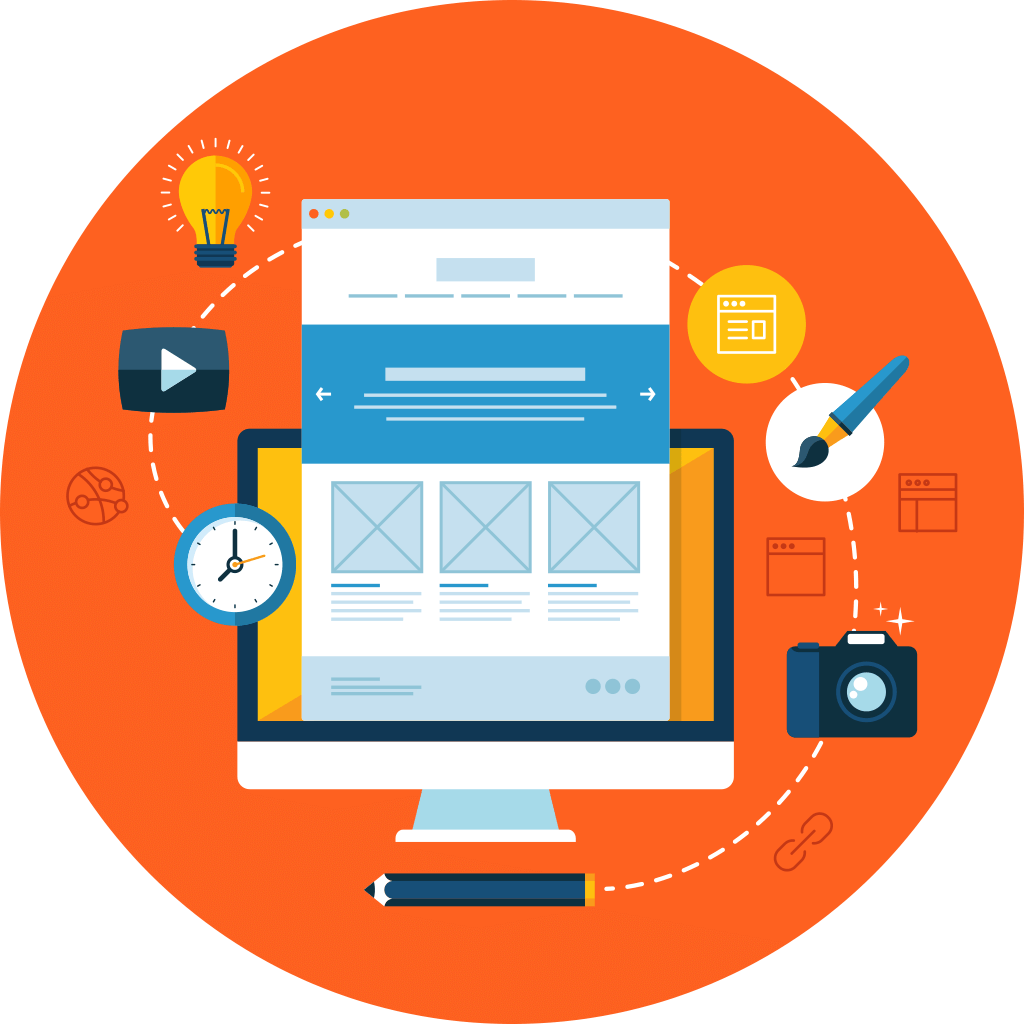 Step Two – Design
Sure, it's important for a website to look good, but there are other important points to ponder before making pretty pictures.
We begin the design process by exploring what's the most appropriate and impactful way to present your products or services. To help us, we've established several design principles that'll make sure your website is not only easy on the eye, but also easy to use, engaging and, of course, effective.
We begin by keeping things simple. The expression the simpler, the better makes great sense when designing websites. Overly designed websites often lose visitors and sales. Consistency in terms of typography, imagery, color palette, and look and feel help drive success as well. As does the overall user experience your website delivers. Here, website design must address speed of loading, ease of navigation, and mobile compatibility (much more on this in Step Three).
Once all of the essential design elements are worked out and approved, we move on to develop your website, which is the next step in our process.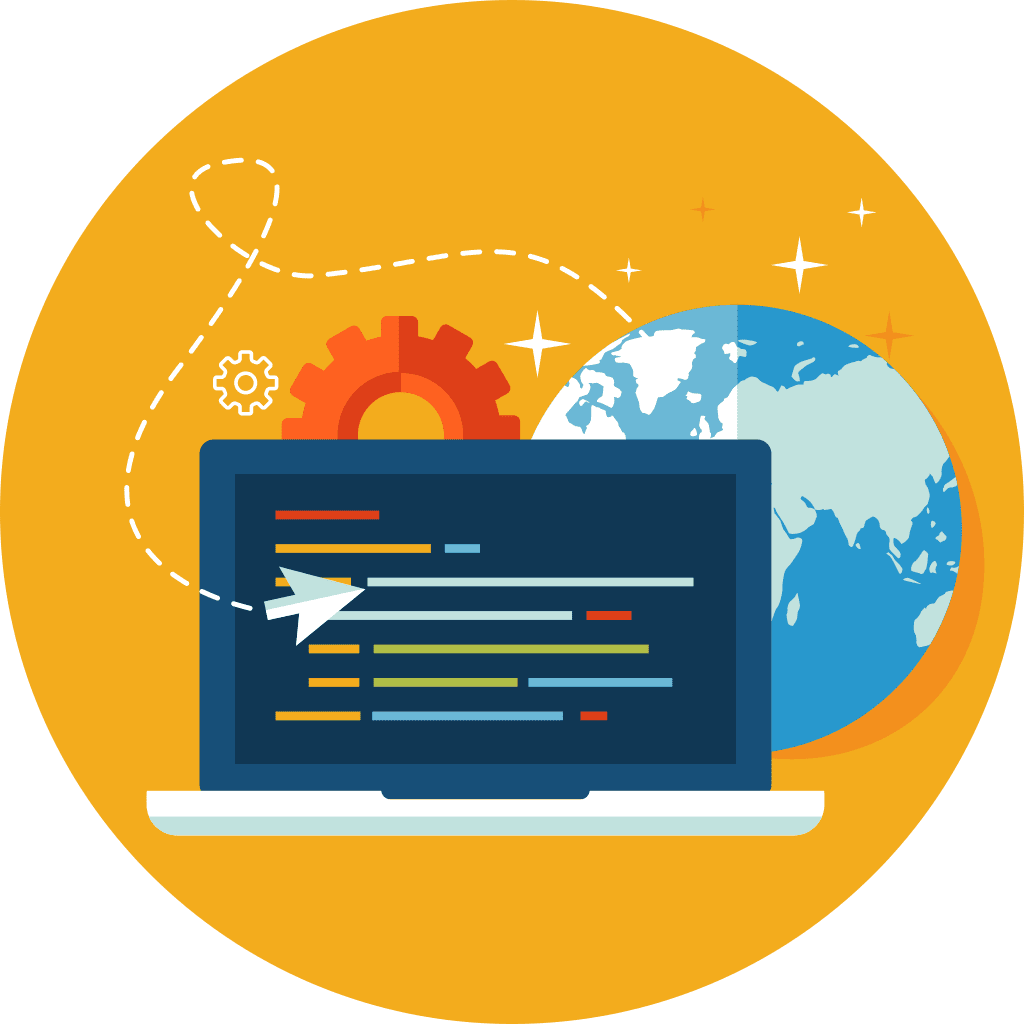 Step Three – Development
These days, websites are viewed on more than just computer screens. They're seen on different devices—notebooks, tablets and smartphones—with different screen sizes. To view equally well on all shapes and sizes, a responsive web design must be employed when a website is developed.
You can rest easy knowing that every website we develop utilizes such a design. This not only ensures a good user experience regardless of screen size, but it also allows for best SEO practices to be implemented that align with Google's Mobile First Indexing, an approach designed to help with indexing and ranking. This is important because Google estimates that nearly two-thirds of visitors will abandon a website if it has poor mobile accessibility. That's a big percentage since half of your audience will view your website on a mobile device.
During the development stage we typically work in WordPress, the very popular website and blog creation tool, and content management system. But should your website warrant us to employ a different tool, not to worry. We have full stack developers on staff that are adept at using most every tool. Once the development step is complete, we move on to step four—launch.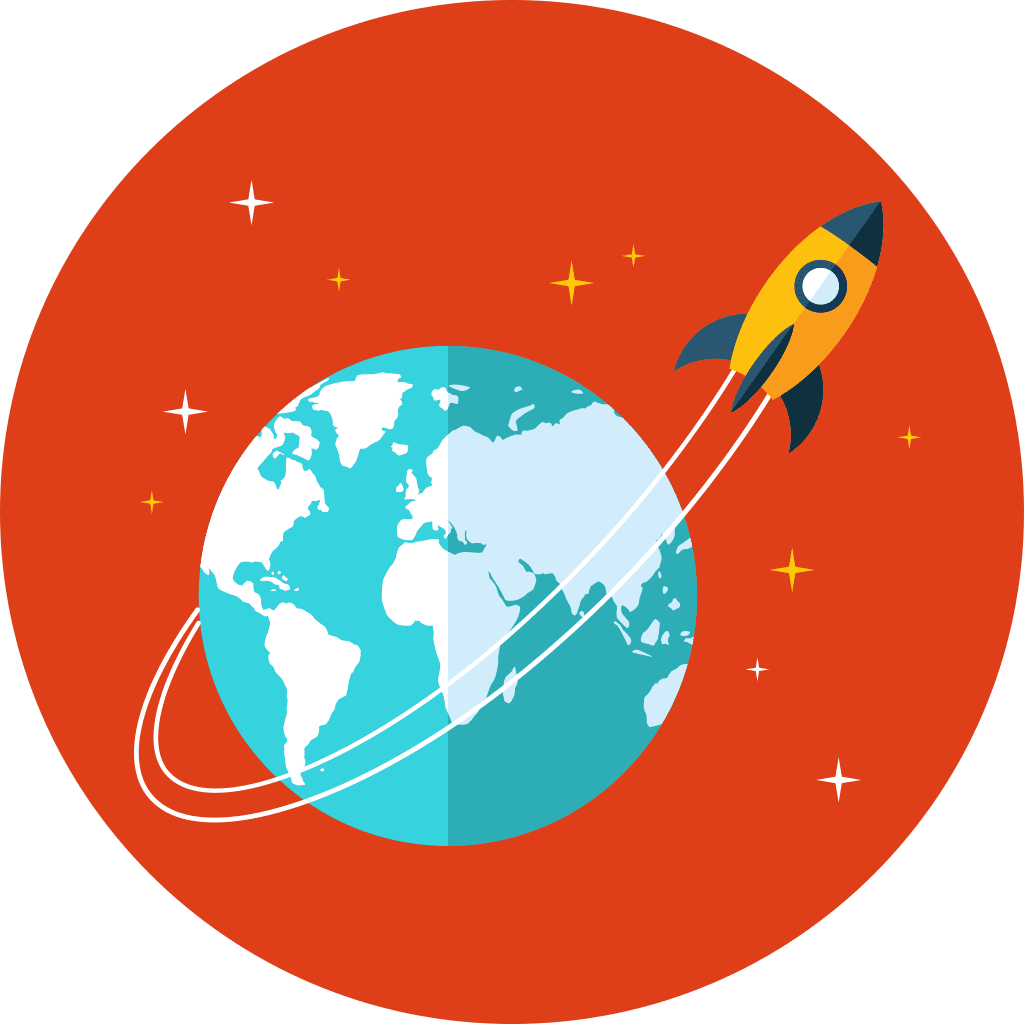 Step Four – Launch
After research, design and development, it's time to launch your new website. However, launching a website isn't as simple as flipping a switch and proclaiming, "we have liftoff."
First, we must verify that your new website is SEO friendly. After all, SEO is the key to whether your website is a success or a failure. You can rest easy knowing that at Lachance Website Design, LLC, failure is never an option. We give this step a lot of attention because if you're not careful when launching a website, it can negatively impact your search engine presence. To ensure this doesn't happen, we make certain all proper meta data are in place. We also take further action and set up 301 redirects to preserve rank for old website URLs. That way Google can automatically update their search results to point properly to your website.
These crucial measures help your website maintain its search rankings and prevent any dip in search traffic. All of this is important, because where you rank is key to your success, which is why rank is the fifth and final step of our process.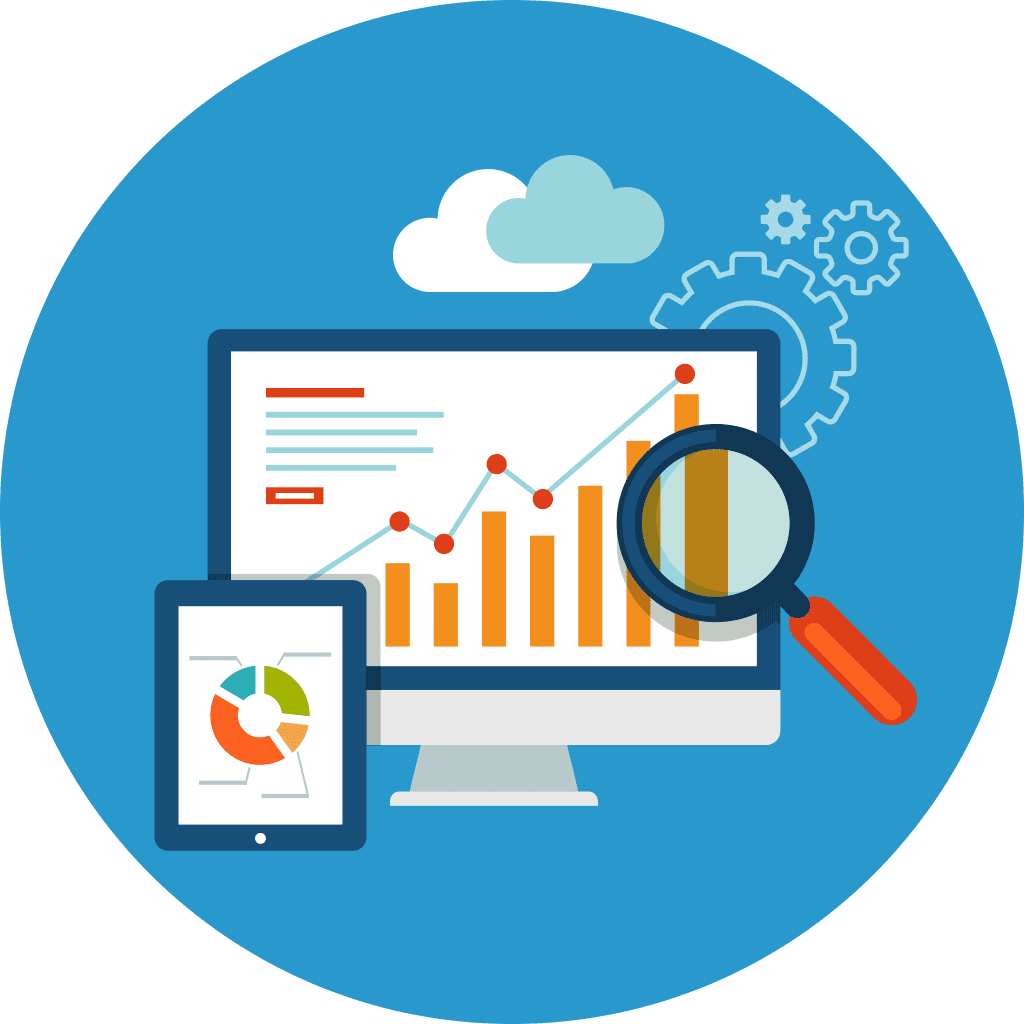 Step Five – Rank (SEO)
All the work that goes into creating your new website doesn't mean much if it doesn't rank well in search results. To make sure you get as close to the top of search results as possible, we go all out when it comes to search engine optimization—SEO.
The way we do this is by utilizing state-of-the-art industry standard tools. For example, to keep you up in search rankings and in the know, we plug all the websites we develop in to Google Analytics and Agency Analytics for real time ranks tracking. We also plug in to Google Search Console to measure your website's traffic and performance, and help deal with any issues that may arise.
In addition, we employ Technical SEO to ensure your website loads quickly, which improves organic rankings. All of these actions that we take point to the fact that as much as we fancy ourselves website developers, at our core, we're SEO fanatics.