A-1 Phoenix
Cleaning Services

We strive to keep the cleaning at a standard above that of our customers and not only meet their expectations, but exceed them! Making sure that the cleaning stays at a high level so that you can keep your mind off of the cleaning and on your business is our greatest pleasure.
Client:
A-1 Phoenix Cleaning Services
Website: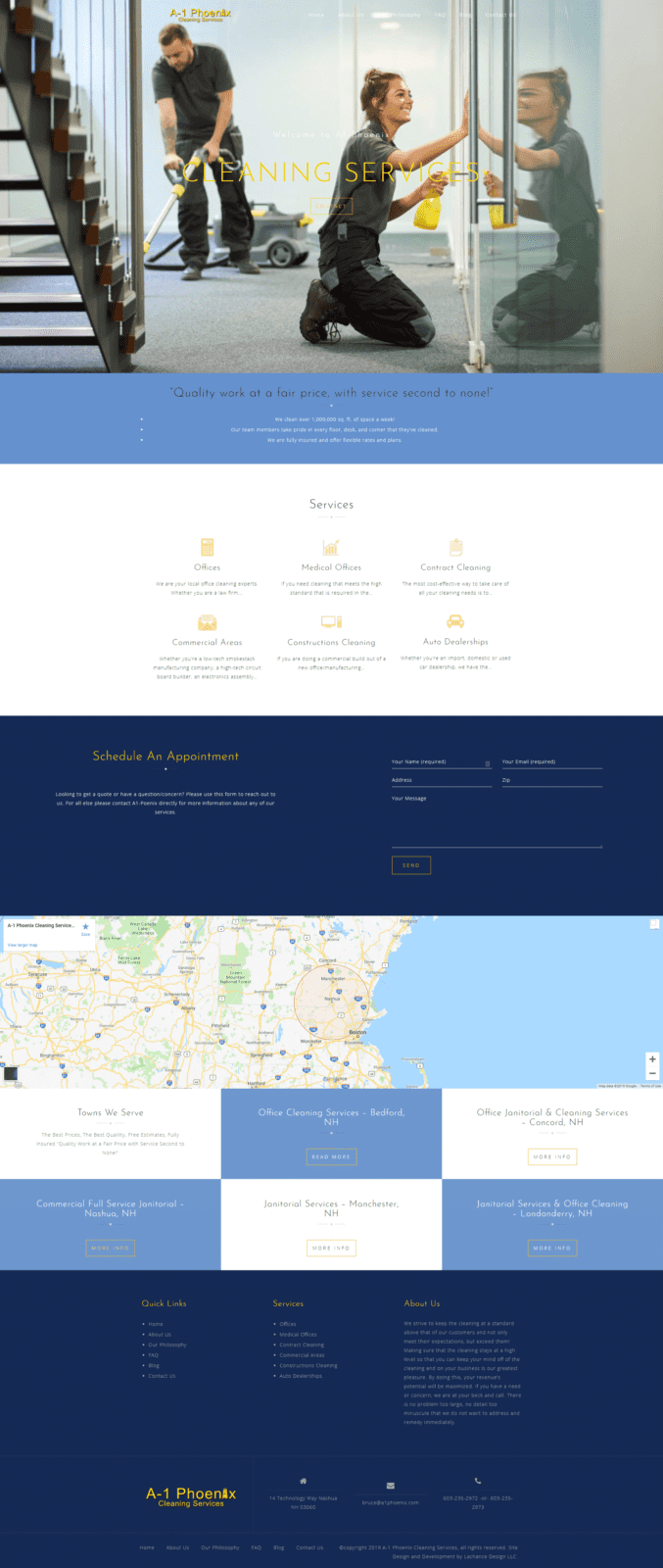 Phasellus fermentum in, dolor. Pellentesque facilisis. Nulla imperdiet sit amet magna. Vestibulum dapibus, mauris nec malesuada fames ac turpis velit , rhoncus eu, luctus et interdum adipiscing wisi aliquam erat.
Client:
A-1 Phoenix Cleaning Services
Date:
May 13, 2014
Website:
Task:
Suspen disse fermen tum